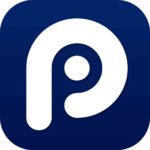 PP25 is a Chinese app especially for IOS. It allows the user to get free paid apps on either iPhone or iPad. There are many other devices that provides similar services like AppiShare, AppChina etc. But PP25 is the best amongst all! Well, it not only allows the downloading of paid ups for free but it also lets the user download the apps which are not supported by the iOS otherwise.
Download PP25 for iOS
There are many ways to download this app for IOS. The downloading can take process by either of the ways. If the phone is jailbroken it would be easy to download the app. But not to worry, as there are 2 other ways of downloading this app without the help of jailbreak. You can go for either of them and enjoy the benefits of it.
Jailbroken Device Installation Process:
Launch Cydia
Click on the "MANAGE" tab and then "SOURCES."
Click on "EDIT" on the top right corner
On the top left corner, click on the "ADD" option.
Enter the following repo: http://apt.25pp.com
Go to the "SOURCES" again and touch the "SOURCE" that you just added.
After scrolling down, you will see PP25 written. Click on "INSTALL."
Non-Jailbroken Device Installation Process:
No Computer Process:
Click on the link below and hit the blue button. Hit the install button when it appears on the screen. The link is: http://z.25pp.com/
The app will be on the home screen. A disclaimer would then pop-up saying that the enterprise developer is untrusted. To fix the app, follow the following steps:
Go to "settings" and then to "general."
3.1. Click on "device management."
3.2. Select "BaoDing BaiDuo Real Estate Brokerage Co., Ltd." The name might appear different.
3.3. Click on the profile and select "trust the developer."
Go back to the app and run it smoothly without any hindrances.
With Computer Process:
By using google chrome, visit this page: http://pro.25pp.com/
Click on "install" and then "launch" the app.
Connect the phone with the computer.
The phone will be detected and then click on "PP assistant icon."
The app will be downloaded and you can use it then.
To download the app, make sure that the iOS is updated. The app is Chinese and hence the language might not be lucid. The app can still be downloaded with no difficulty as such by applying some brain and following the instructions clearly. Enjoy the services and features of the app!
Summary
Reviewer
Review Date
Reviewed Item
Author Rating





Advertisement
Note to Developers:
APKxiOS serves solely as a free resource website. If you are the owner of any app/context and believe we've violated any of your policy, feel free to
contact us
we will remove it as soon as possible.