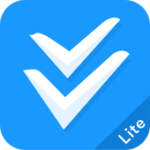 VShare is apps & Game market available on all major platforms in web, Android and iOS. There are specific bounded app stores for each platform but they have some limitation for the user to download apps to the devices. And in order to overcome this issues, we have VShare marketplace.
VShare has both free and premium apps are zero cost, hence the user can enjoy the apps without any charges. Also VShare has some apps which are not available on the respective platform stores. VShare has a great user interface to search for the app which you are looking and download these apps quickly onto the devices and enjoy it.
Download: 
By downloading the app you allow vShare to verify the UDID of your iPhone/iPad. This is the original version of vShare iOS app comfortable for iOS 10, 9, 8, 7.
Advertisement
Note to Developers:
APKxiOS serves solely as a free resource website. If you are the owner of any app/context and believe we've violated any of your policy, feel free to
contact us
we will remove it as soon as possible.